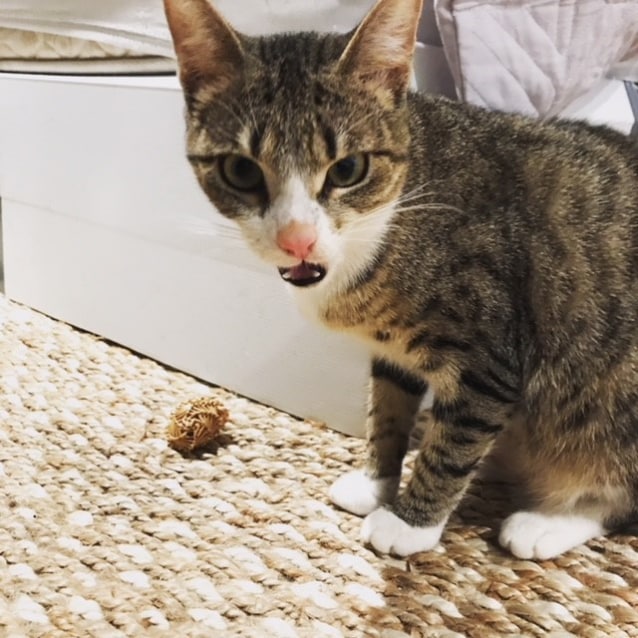 Harriet
SEX: feMale
BREED: domestic shorthair
AGE: 12 months
Location: Pyrmont, Sydney
ADOPTION DOnaTION: $250.00
Harriet is a sweetheart. She is extremely gentle and sweet and definitely is the more relaxed one of her 3 sisters. She loves to sit by you when you are working or come to you while you lay in bed for a cuddle. She like to play but also like to observe what her crazy sisters, Penny & Milly are upto.
She is the resident bowl cleaner and takes this job extremely seriously.
Harriet has an inquisitive nature about her but can be shy at first with strangers. She is not a fan of being held, but will come to you on her terms.
She would best be suited to a quieter home with another cat or her 2 sisters.