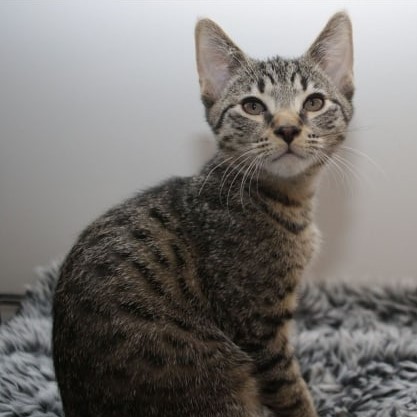 Louis & Louie
SEX: Male
BREED: domestic shorthair
AGE: 12 months
Location: Kensington, Sydney
ADOPTION DOnaTION: $400.00 AS A PAIR
MICROCHIP: LOUIE: 900032002957223 LOUIS: 900079000198823
Louie and Louis are a pair of brothers who are extremely bonded. They where born in care and are two of the most affectionate cats you will meet.
From the moment they wake up they want to know what you are doing. They will follow you everywhere and anywhere.
They constantly have their careers in stitches with their antics and LOVE to play. Louie is sensible while Louis is carefree and fearless. Louie loves food more than toys but, Louis loves toys more. Together they are an Amazing duo which anyone would be lucky to call their own.
Their personalities are best described and Boisterous, Playful and affectionate.
(Louie is the Smokey tabby coat, and Louis has the stripped tabby coat.)